Our mature and expertly maintained golf course offers a challenge to the experienced golfer, yet is also very playable
for all ages and skill levels. With the many elevation changes, the course offers beautiful vistas of the countryside within the city of Morrison. Come enjoy the outdoors, friendly people and the great game of golf.

Also enjoy the fine dining at our Oak Room Restaurant for lunch or dinner. We are available for any type of event all year round.
Click here to see the entire menu
903 West Morris Street
Morrison, IL 61270
Directions
Phone: 815-772-8989
Toll free: 866-501-7742
Fax: 815-772-8969

Email: prairieridge@frontiernet.net
Business Hours: 10am - 9:30pm
Golf Course: Closed; Open only weather permitting.

Restaurant:
Lunch on Wed from 11am-1pm
Dinner on Wednesday 5pm-9pm
Dinner on Friday's 5pm - 9pm​
Prairie Ridge Golf Course
& The Oak Room Restaurant
facebook page
Call 815-772-8989 now for tee times!
Kids 12 and under FREE GREEN FEES! (cart not included)
Welcome to Prairie Ridge!
Handicap Lookup & Post Scores
Save even more by using this coupon
PrairIe Ridge Golf Course
Mobile App
Forward this page to a friend
Your opinion is important to us. All c
omments are anonymous.
Web hosting service and domain name purchased by and content choice by Prairie Ridge Golf Course, 2012
Heath Warner
Golf Academy.
Click graphic for details.
Congrats to the
Prairie Ridge Men's
Rock River Classic Tournament Team


2012 Champions!
Overall medalist, Joe Mills (108, +11)
Flight winners: Jason Welker (2nd Flight, +10), Dave Moeller (3rd Flight, +6), Tom Houzenga (6th Flight, even) and Tim Slavin (8th Flight, +7), Mike Shinville (4th Flight) and Toby Lindeman (5th Flight), even bogey and Mike Foltz (7th Flight, -2)
2015 MEMBERSHIP SPECIAL


Get a group and save! 10 golfers sign up for a membership at the same time and play the rest of 2014 and all of 2015 for just $3900 total.
That is only

$390 per golfer!!!!


Offer expires on 12-31-14. For details call
815-772-8989. (must all pay at the same time)
Come Join the Fun at Prairie Ridge!

2015 Membership Rates
Listed below
Happy Holidays!




​

Book your Holiday Party with us today. Prime dates still available.
Call us at 815-772-8959 and let us coordinate your special night.
​​

​Gift Cards and Memberships on sale during the Holiday Season!
We are also booking 2015 Golf Outings. Prime dates available. Call for special incentives and prices at 815-772-8989.

​​
​
Memberships
Single $550
Couple $800...........................(Must be husband/wife, boyfriend/girlfriend)
35 years and under $375
35 & under $650


​First Year Membership

$350...........................(Never been a member @ PRCG Before)

​"

Early Bird

" Ridge 10-Pack $3,900...................... (ALL must pay at the same time)
​ Offer expires 12/31/2014
Ridge 10-Pack​​​​ $4,500......................... (Must all pay at the same time)
​4 Some Special $2,000........................ (All four players must pay at same time)
College Student $200........................... (ID Required)
​High School $100
Child (14 and Under) $ FREE​​​​........................(Cart fees may apply)
Cart Pass Single $650
Cart Pass Couple(s) $850
Trail Fees Single $450
Trail Fees Couple(s) $650​​​​
Come Celebrate
NEW YEARS EVE
in our Oak Room
Restaurant​​
Serving from 5-9pm.
Call for reservations:
815-772-8989​​​​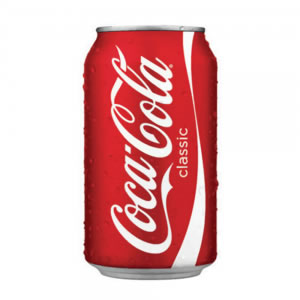 Enjoy a Coca Cola or any of our fully
stocked beverages available at the
Club House bar.​​​