Our mature and expertly maintained golf course offers a challenge to the experienced golfer, yet is also very playable
for all ages and skill levels. With the many elevation changes, the course offers beautiful vistas of the countryside within the city of Morrison. Come enjoy the outdoors, friendly people and the great game of golf.

Also enjoy the fine dining at our Oak Room Restaurant for lunch or dinner. We are available for any type of event all year round.

Prairie Ridge Golf Course
& The Oak Room Restaurant
facebook page
Call 815-772-8989 now for tee times!
Kids 12 and under FREE GREEN FEES! (cart not included)
Welcome to Prairie Ridge!
Handicap Lookup & Post Scores
Save even more by using this coupon
PrairIe Ridge Golf Course
Mobile App
Forward this page to a friend
Your opinion is important to us. All c
omments are anonymous.
Click on "SUGGESTION BOX" ------->
to leave a private message for one of
our staff members!​​​
Web hosting service and domain name purchased by and content choice by Prairie Ridge Golf Course, 2012
Click graphic for details.
Congrats to the
Prairie Ridge Men's
Rock River Classic Tournament Team


2012 Champions!
Spring Is Just Around the Corner!




​

Book your Special Occasion with us today. Prime times still available.
Call us at 815-772-8989 and let us coordinate your special night.
​​

​Gift Cards and Memberships Now Available!
We are also booking 2015 Golf Outings. Prime dates available. Call for special incentives and prices at 815-772-8989.

​​
​
Single $550
Couple $800..........(Must be husband/wife, boyfriend/girlfriend)
35 years and under $375
35 & under $650


​First Year Membership

$350..........(Never been a member @ PRCG Before)
​
Ridge 10-Pack​​​​ $4,500........ (All must pay at the same time)
​4 Some Special $2,000........ (All four players must pay at same time)
College Student $200........... (ID Required)
​High School $100
Child (14 and Under) $ FREE​​​​........(Cart fees may apply)
Cart Pass Single $650
Cart Pass Couple(s) $850
Trail Fees Single $450
Trail Fees Couple(s) $650​​​​






​​​​​​​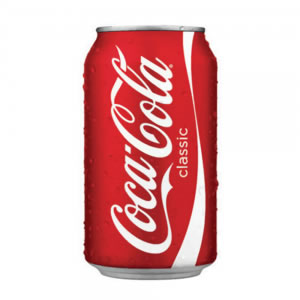 Enjoy
​ Coca Cola or any of our fully
stocked
​ beverages and snacks available at the
Club House
Mention this coupon with the words

"I LOVE PRAIRIE RIDGE"

and receive $5 off your next 18 Hole round of golf at Prairie Ridge Golf Course. Offer Expires: 10/31/2015 (restrictions apply)
​
Available at Prairie Ridge through out the entire golf season

!
Large 12" Pizza's for only $10
Call ahead and we'll have it ready for you when you
arrive at the Club House!
815-772-8989​​​
Total Visits to PR Website!
Let us know what is on your mind!

Think GREEN,
St. Patrick's Day
is just around the corner!

Green Fee's!
Green Grass!
Green Golf Courses!
Green Aliens!
Green Peas!
Green Beans!
Green Money!​​​​​​​​​​​